| Kunti Benson
FESTIVAL EDIT LOOKS FOR 2019
With some of the biggest international and homegrown festivals quickly approaching, it's time to start thinking about your festival outfits. For Australian's Splendour in the Grass tickets are about to go on sale and for our International babes, Coachella is only a week away. Festival time is an opportunity to get creative; to bring out and style yourself in those numbers that are extra fabulous, the items you don't normally get the opportunity to wear.
Keep it unique, keep it extra by incorporating your swim into your festival outfit choice. Swim works perfectly as a cheeky starting point to style with your mesh, crochet, belts, chains, coats and boots. The possibilities are endless, let that creative mind go wild!
Here are four unique styles that show you how to work your favourite swim pieces into your outfits.
A white angelic outfit and strong black accessories is a yin/yang vibe, and we are all about it! The Narlu cut is the perfect star piece for your festival outfit. The top works as the cutest crop, with luxe detailing for high impact. The bottoms are perfect for under any transparent pants, skirts, shorts or wrap offering a high waist and fuller coverage. For a cheekier option swap it out for the 'Azarha' or 'Luna' bottoms.
Accessorise to make it your story and get ready to spread those cheeky angel vibes throughout the festival.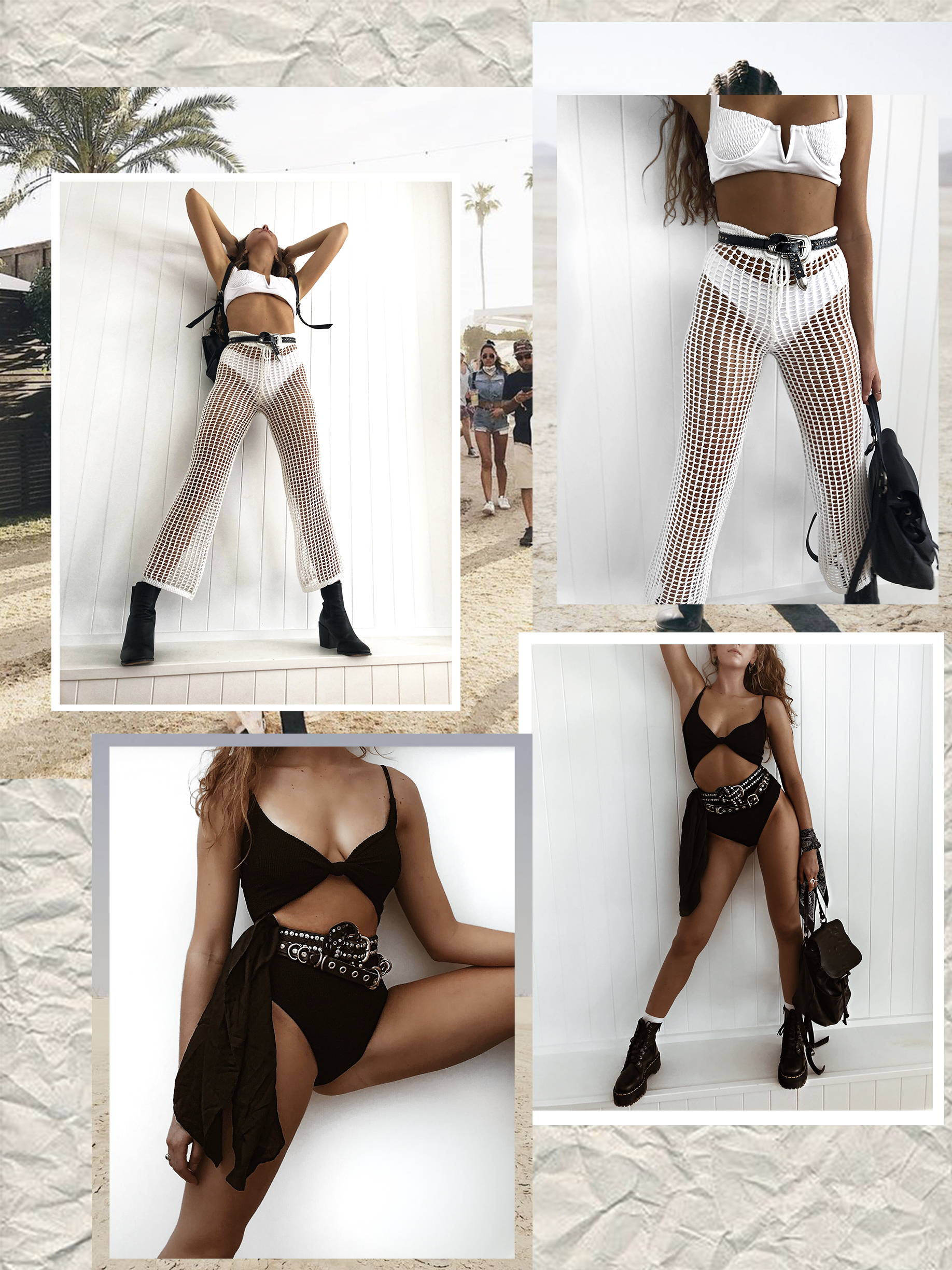 Can you ever really go wrong sporting a black and white inspired outfit? Black is always guaranteed to be lethal and sleek. It's a tone when worn that fills you with confidence and an 'I take no prisoners' kind of attitude. We recommend styling the minimal such as 'Amara' or 'Luna' top with your favourite cutoffs, mesh or shorts. For our bolder babes, style the Black Bambi one piece (as seen above) with nothing but your favourite killer boots and accessories.
The gold metallic tone from Lahana's most recent Josefine x Lahana collaboration collection is the perfect glam element to incorporate into your styling. All three styles seamlessly add a level of sophistication, with the cuts hugging the body in all the right places. The Piccolo as pictured below is a true show stopper with its half cut cup and underwire bust that adds high-class glam. For larger bust, swap it out for the 'Florence' top.
Style with gold accessories, glitter and soft tones for bouje vibes or bring some of that class in with a sleek black blazer, shorts and boots.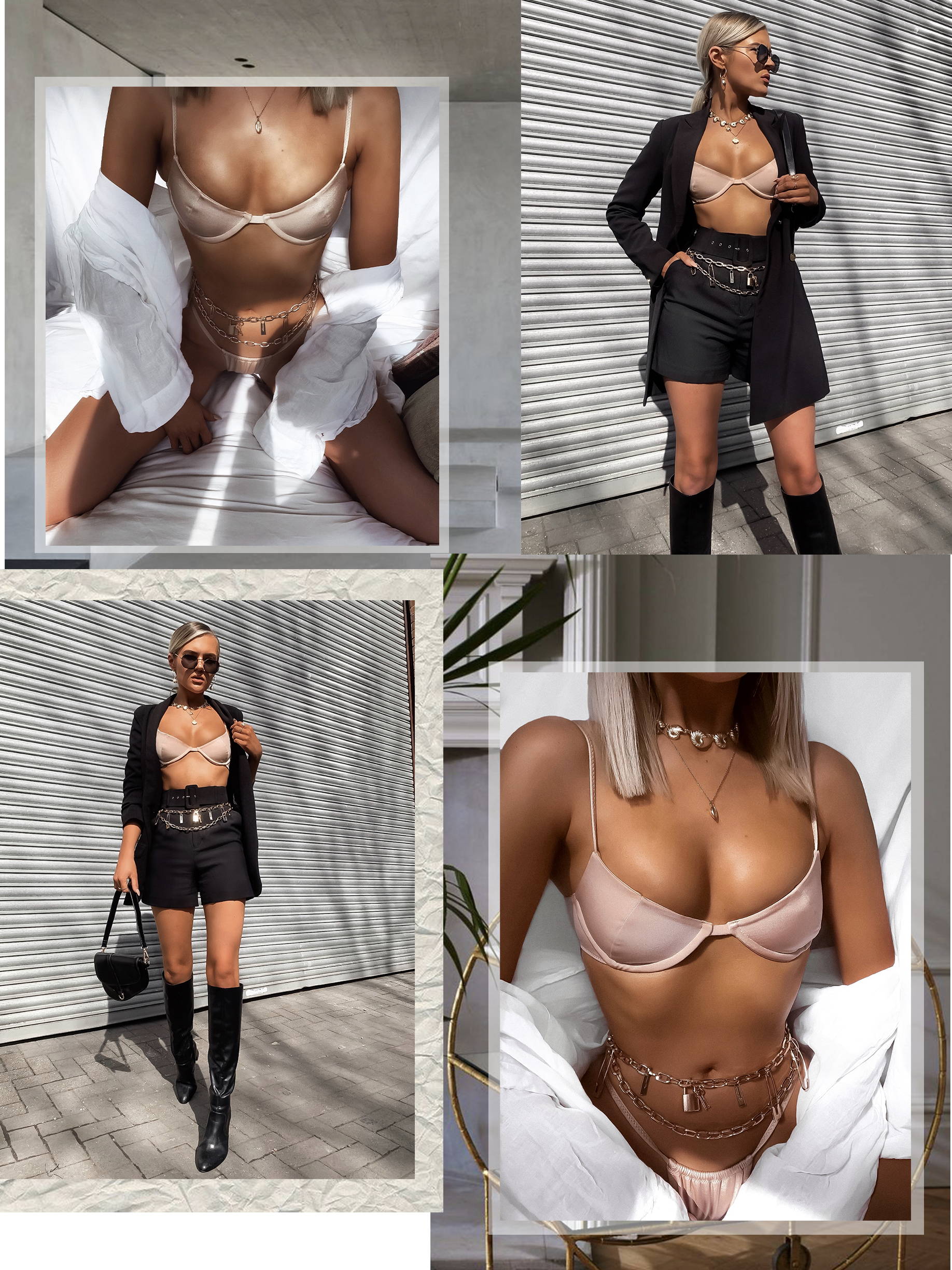 Stars, stripes and all that bad girl ri-ri vibes. The Jagger x Lahana Collection is the perfect start and end point to any festival outfit. It's a strong mood, that doesn't take much more than putting it on that body to make an impression.
If you're the kind honey that likes getting down and dirty, then this is just for you. Denim cut-offs, vintage crop tees and the freshest boots out will have you looking bold and turning the heads of every festival-goer who has the pleasure of laying eyes on you!
The Pammy one-piece is Lahana's top recommendation for easy styling with high impact. If you're looking for a two piece combo to work in, then Jameson Star's and Stripes and Rose will be your bad girl best friend.
Now because we are obsessed with the Jagger x Lahana collection, we wanted to show you one more strong mood that could totally be you! Leopard print! Need we say more.
Joplin cap sleeve top is as cheeky as it is sweet. Keep them guessing as you dance the night away with that inner animal instinct. The bottoms are high waisted and perfect under that slinky thrift skirt that's been waiting to make its festival debut. If cap sleeves aren't your vibe, swap it out for the 'Charlie' top.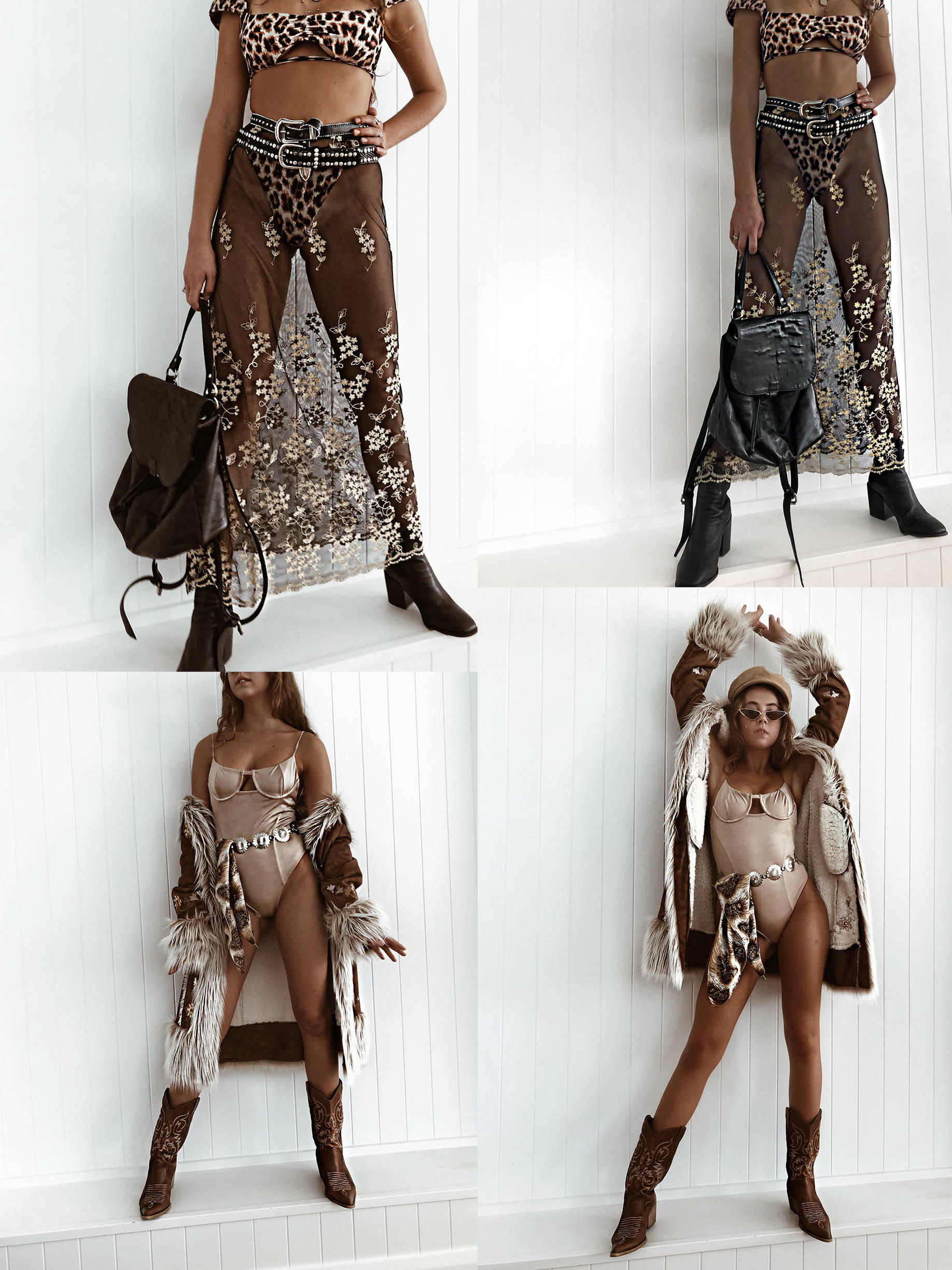 To finish up, let's appreciate how downright fabulous the Josefine x Lahana 'Amore' one-piece is. Be the shimmering, shining light of the party with gold tones for golden times. Style with a penny lane coat, cowboy boots and any other bouje item that helps you swing those hips all night long!
If 70's boho chic is just not you festival outfit vibe, then bring a little of that grunge glamour into your styling. A denim jacket goes a long way in complimenting the bold metallic tones of the 'Amore'. Finish the look with some bling and sunglasses and you are ready to party.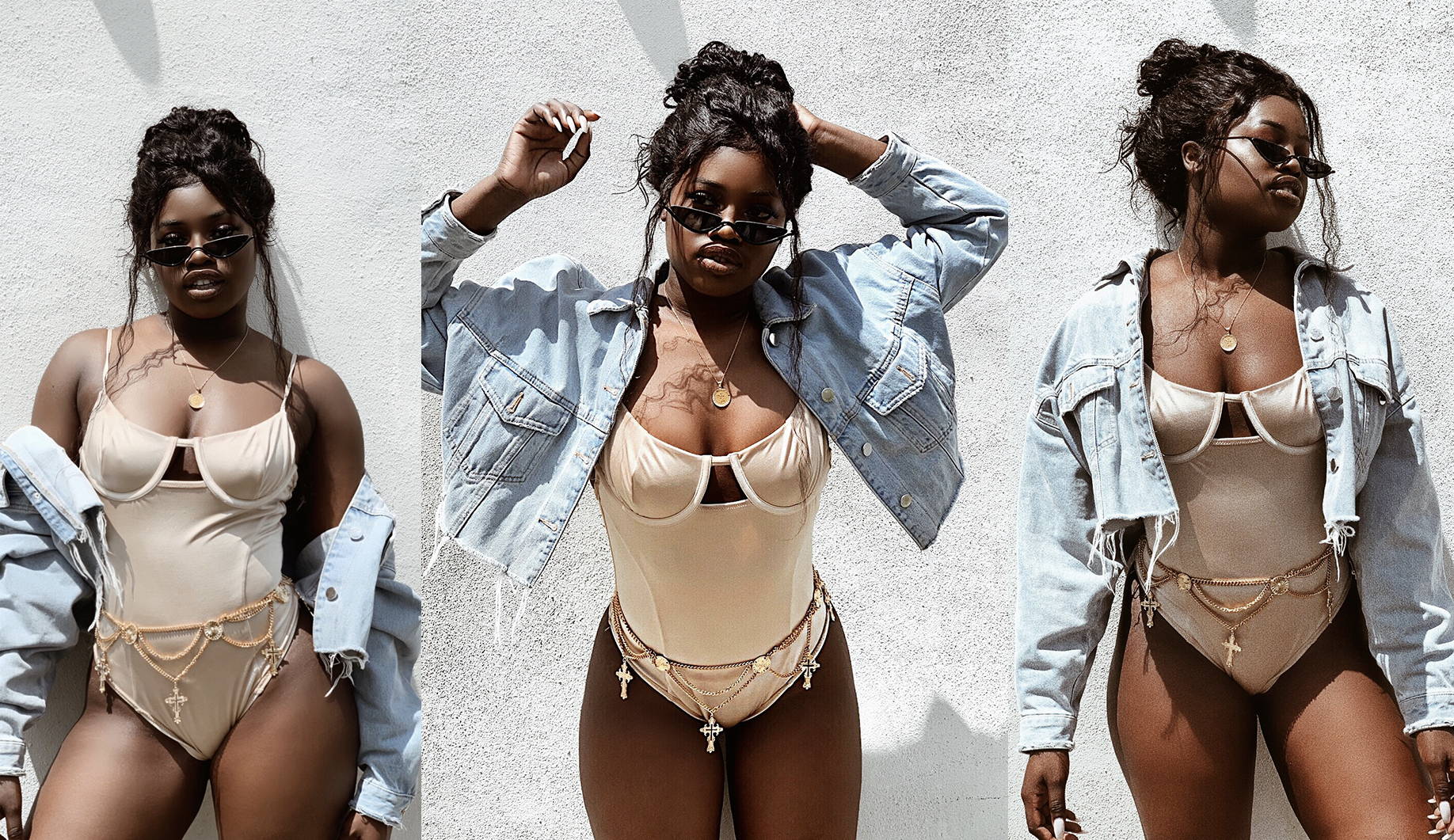 Turn heads and break hearts babes.