| Kunti Benson
LAHANA X JAGGER COLLABORATION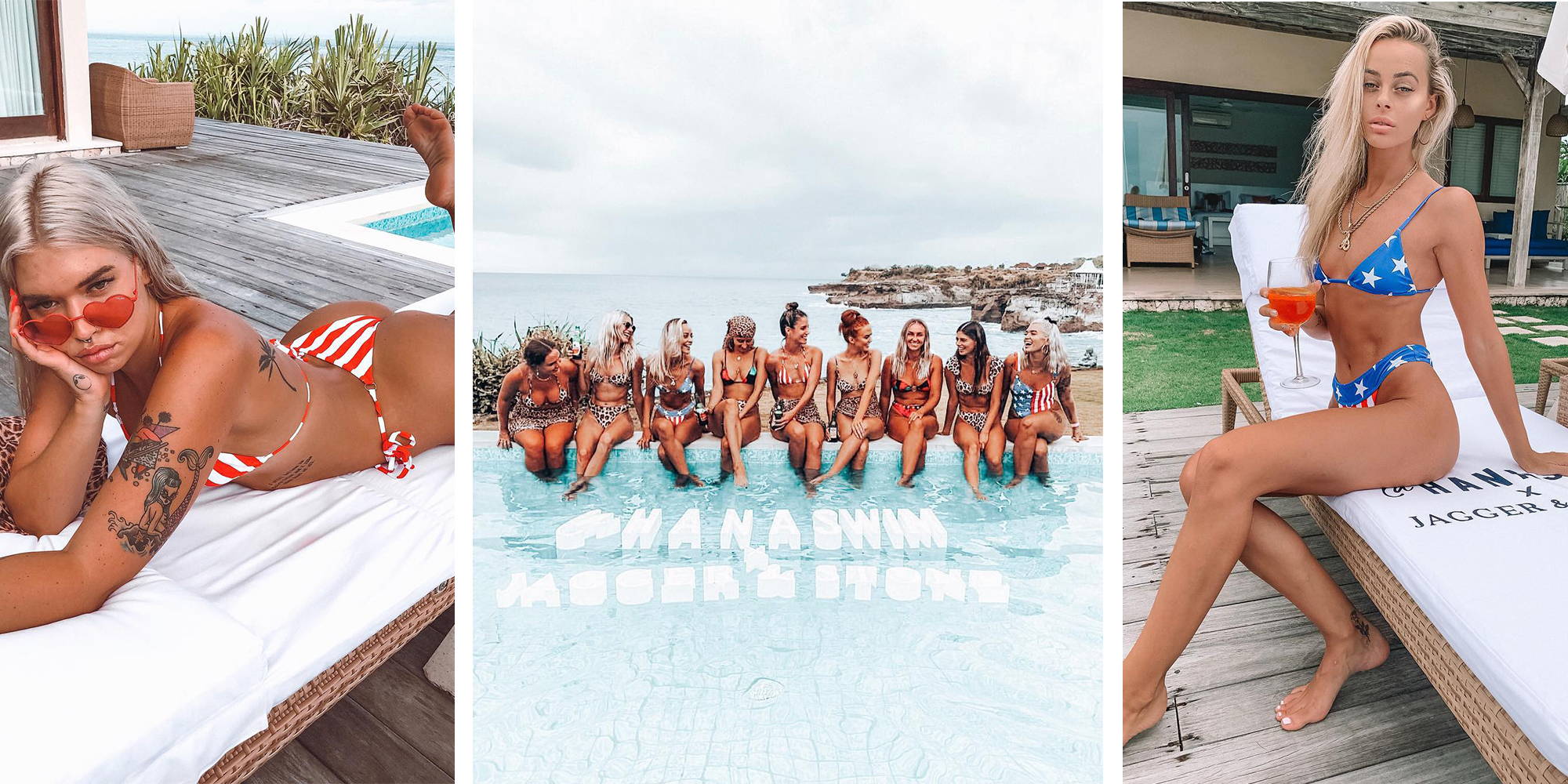 Lahana's recent collaboration with Jagger & Stone was as bad as it was wild. We took some serious honey's with us over to Nusa Lumbogan for a 3-day getaway that ended in the party of all parties. Believe us when we say, this girl-gang really knows how to light that fire. We wined, we dived, we dined, we danced and we did it all in signature Lahana x Jagger Style!
We were lucky enough to team up with some amazing creative crews over on the island, helping us make our mini get away memorable, classy and as lush as you can get! So if you want to know all the juicy details of what went down, how and with who, well take a look below queens.
The adventure started on the main land; our second home, Bali. Jagger, Lahana and some serious IG babes met to get the speed boat over to Nusa Lembongan. After a bumpy ocean ride, we got dropped to the Nusa Lembongan Villa's situated in the most epic spot, right on the cliff edge of the island. The villa overlooked crystal clear water, so clear that you could see turtles roaming and dolphins playing in the water.
Upon arrival we were happily welcomed with delicious drinks and a rainbow coloured vegan lunch by Dom, and her amazing team. Once our bellies were full, we headed to the pool for an afternoon of celebrating this amazing collaborative collection. Old school jams, an awesome group of girls and couple of the sweetest bae's going around, made this the perfect first night.
Day two we started with yoga out on the deck and mermaid bowls to inspire our water adventures for the day ahead. With our girl gang all decked out in their hand picked items from the collection, sarongs and a collective energy that was ready to charge!
Island Times was our host for the day, providing us with open aired magic on the waters around the island and surrounding islands. Our first stop was were the ocean was deep and hugged the coastline with steep, slopping green cliffs meeting the waters edge. The brave suited up and jumped in to explore the ocean floor, with the highlight being the giant mantra-rays dancing through the water and big school's of fish joining them.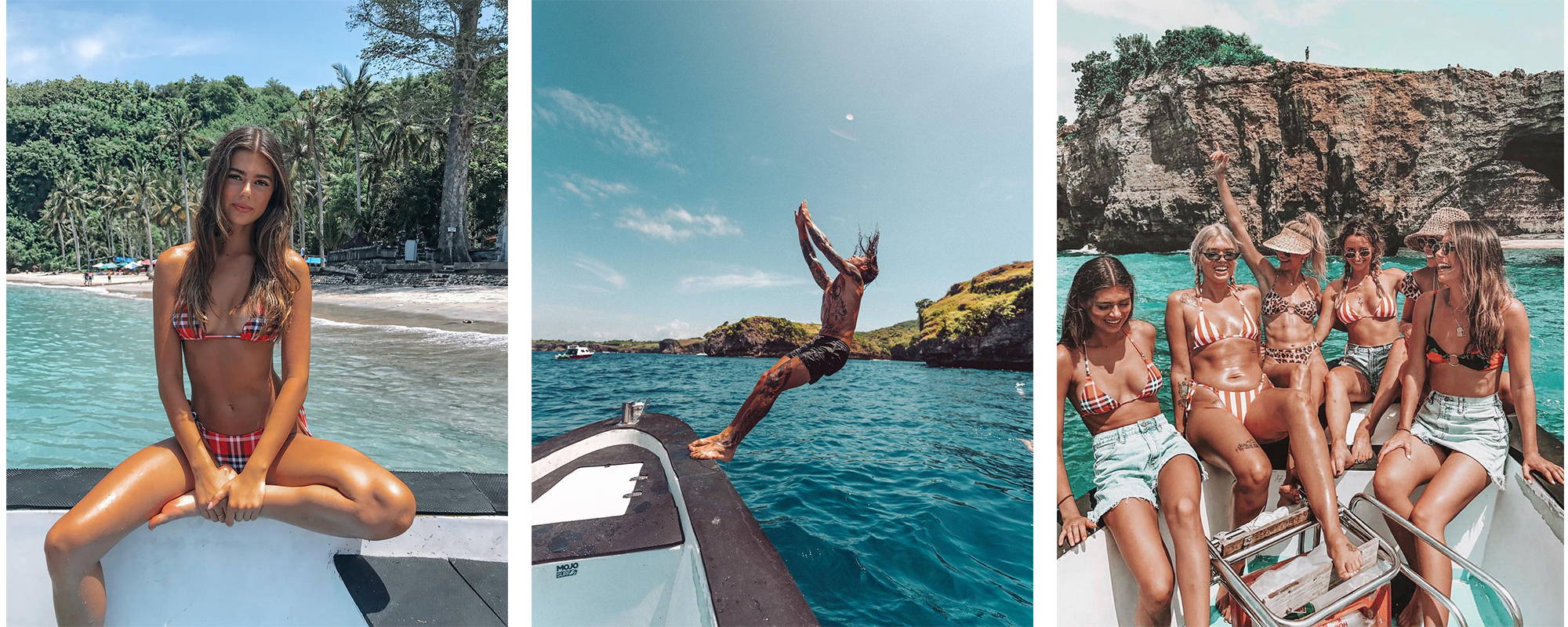 Crystal Bay was our next location, with white sand, crystal clear water and endless rows of palm trees to greet us. Just a short boat ride away from the main land, The Bay is located in Nusa Penina, and honestly honey, this location is what dreams are made of and we certainly enjoyed every second of it!
Fresh cut coconuts and a few sneaky Bintangs later, we were back on the boat and ready for a Lahana x Jagger style lunch. We pulled up on the shore of the beach front restaurant Ohana (ironically Lahana's old name!) where we were greeted with mango daiquiris and a four-course lunch.
The day ended with a relaxed show stopping sunset of pink hues over the ocean from the villa pool. A magical ending to a magical day!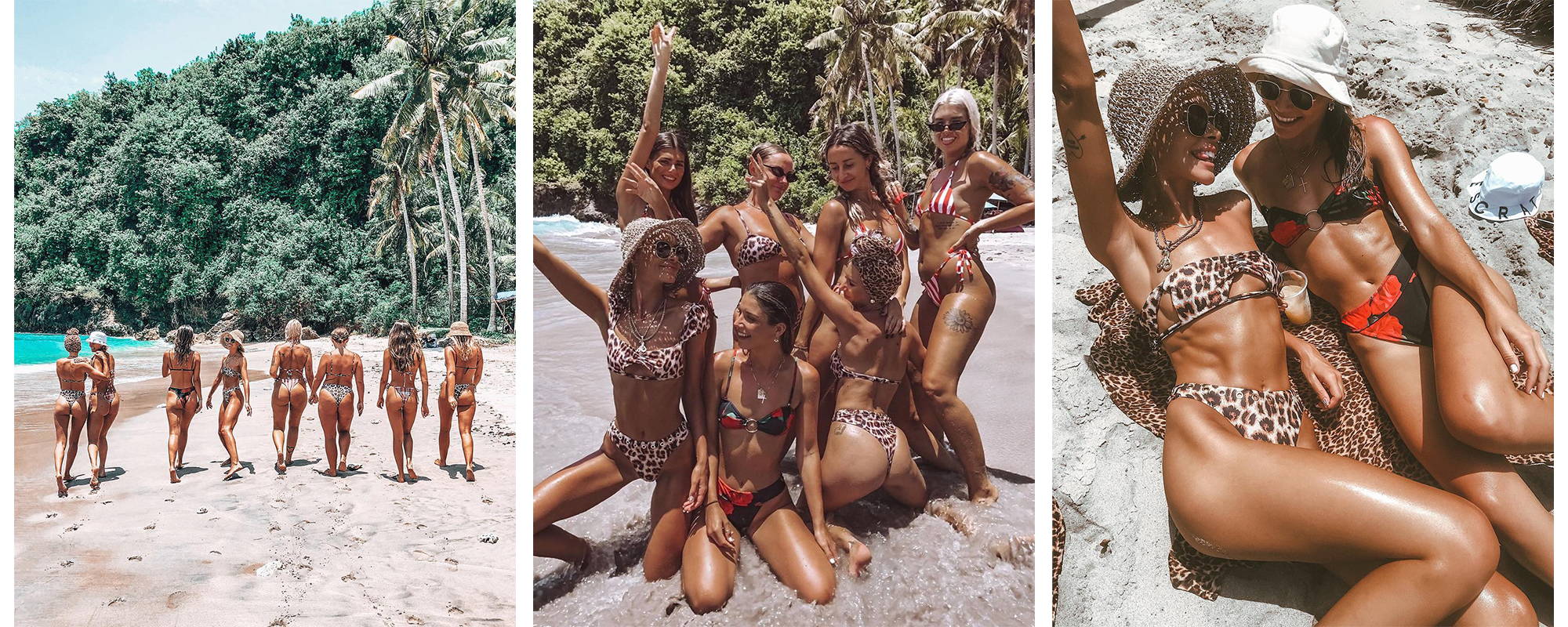 Day three was party prep day, with all our Lahana x Jagger girlies arriving to join in on the festivities for the night. With a huge box of specially wrapped packages for each honey coming to event, we scootered around to the girls villas to hand drop their swim and shower them with excitement.
The event was planned across the yellow bridge on the waters edge of Ceningan. The Sand beach bar location was an absolute dream! Swinging from our personalised Lahana x Jagger swing, with a cocktail (or two) in hand, we watched the tide and the sun recede.
The crew who came to celebrate brought with them high vibes and fierce confidence. The dance floor was the where it was at, as rose, leopard, tartan and American flags buzzed around in a blur.
The night ended with some late Nasi Goreng and with one of the only changes we made out of bikini's for the whole weekend. Oh, what a wild ride it was.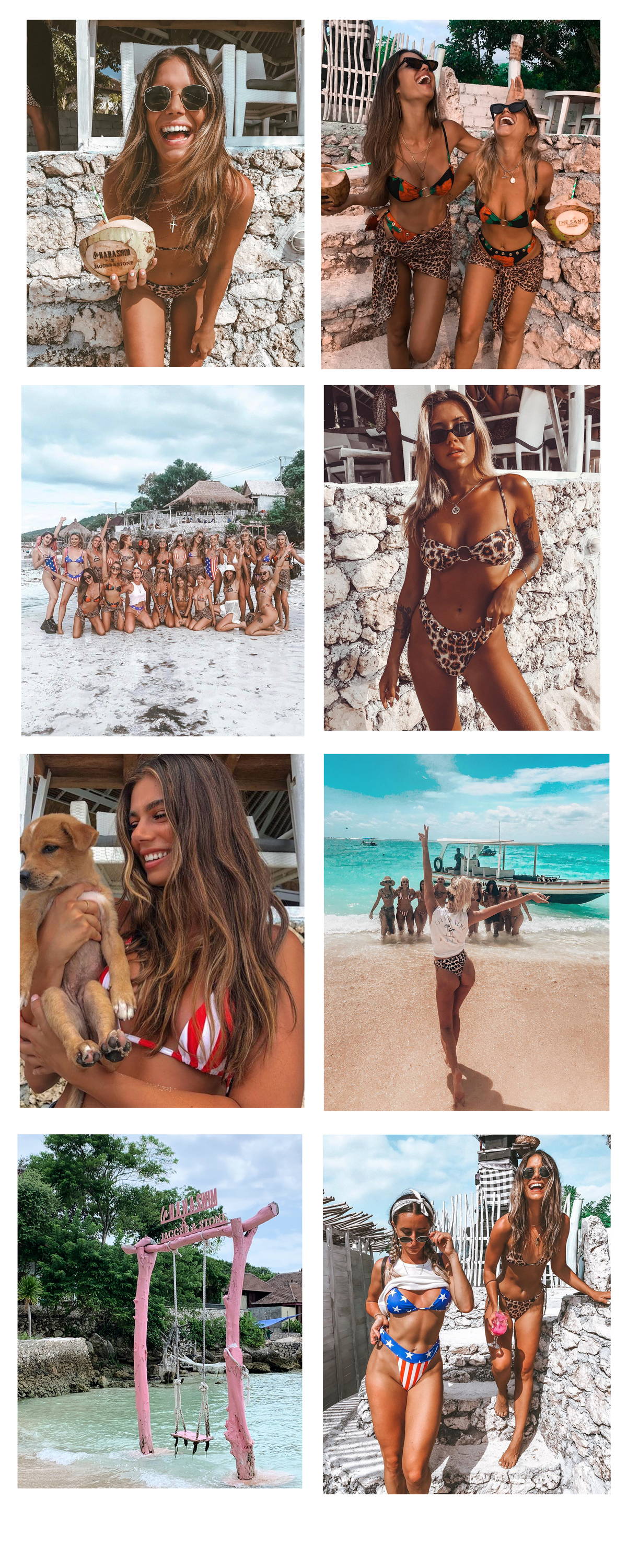 A huge shout and thank you to the Jagger girls for just being all round bad girl bosses! This collaboration was basically the embodiment of fierce and we are all about it baby. We hope you enjoyed coming along for the ride, because of course we wouldn't be able to do it with out the support of this epic girl gang behind us! From all of us here at Lahana, thank you! x x