| KUNTI BENSON
MEET THE LAHANA COFOUNDERS
Lahana is the creative brainchild of sisters Vrindy and Ramana Benson. Their love affair with salt and sea inspired the girls to create their dream swim label. Inspired by their surroundings and colourful upbringing, the girls wanted to bring something new to the swim game. Luxurious textures and unique prints, cheeky cuts and high-quality finishes is the goal that Lahana continually strives to bring to swim.
We sat down with the sister duo and talked about inspiration, body image, keeping it real and what's to come next!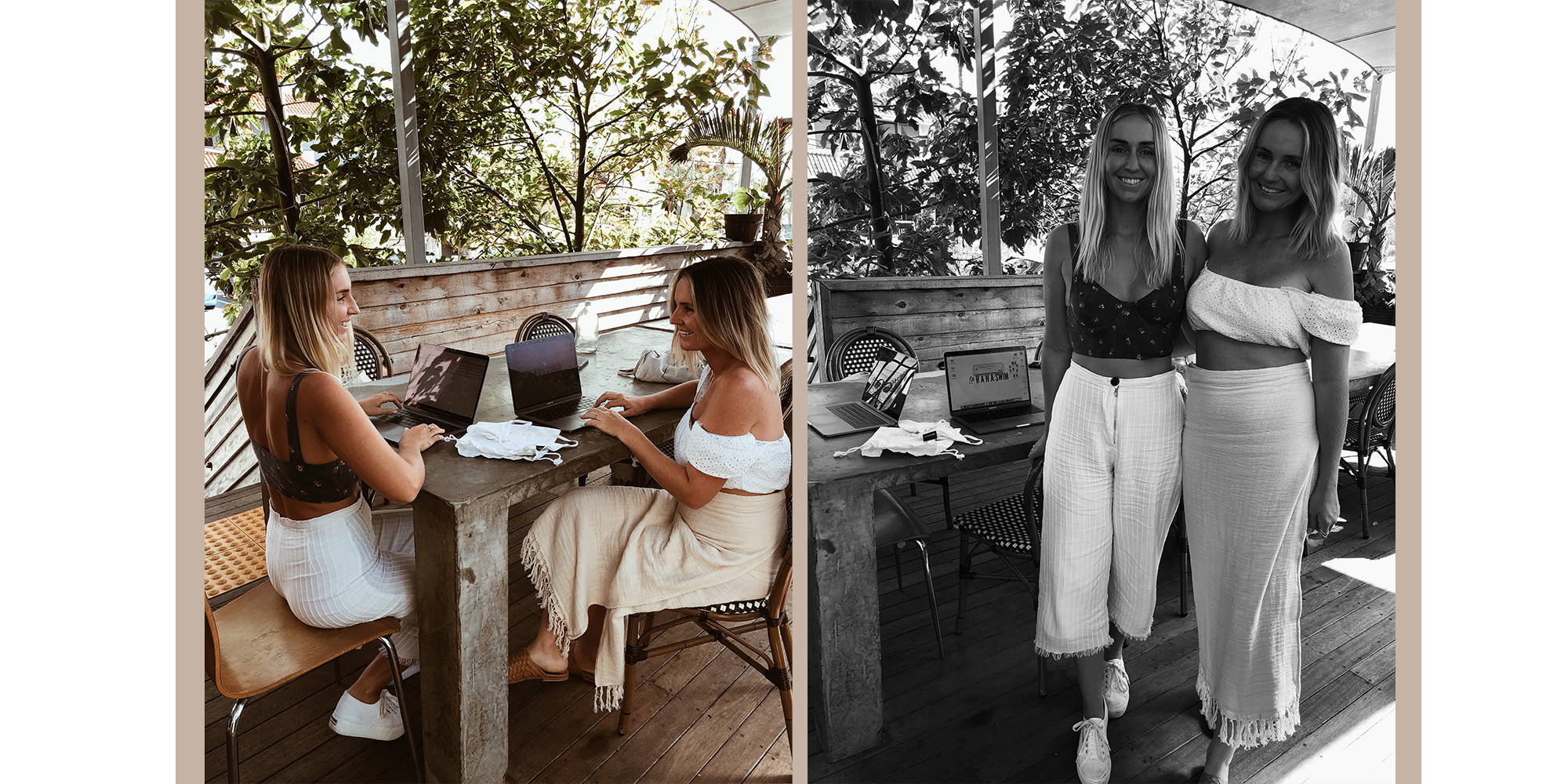 1. What inspires you to create your collections for Lahana?
VRINDY: Soooo much inspires us!! Where do we even start haha. Growing up with salty skin on those endless summer days on the sand on the East Coast of Australia is our first and constant source of inspiration. From that base foundation we build, we are inspired by the strength and power of women. From our diverse cultural upbringing, our love of travelling, by the small observations of the beauty and power of everyday life.
RAMANA: We also always inspired by our beautiful and supportive girl gang. We want to provide our girls with unique prints and textures that stand out from the average swim. We want to create collections that make women feel confident, liberated and powerful.
Our inspiration also changes month to month; the world around us inspires us daily. Like for example, seeing a confident woman walking down the street, unapologetically owning her power and her style. We try to evoke this in our designs and brand as a whole.
      2. How do you want women to feel when wearing Lahana?
R: Like the rockstar these girls absolutely are! We want women to claim with confidence every inch of their body and feel beautiful and fierce and confident in who they are as individual people. Confidence is key and the sexiest attribute anyone can bring to the table.
V: Exactly, we want girls to feel no matter who they are, that they feel comfortable in their own skin, we want you to see yourself as that supermodel walking down the catwalk of everyday life and own it like god darn queen!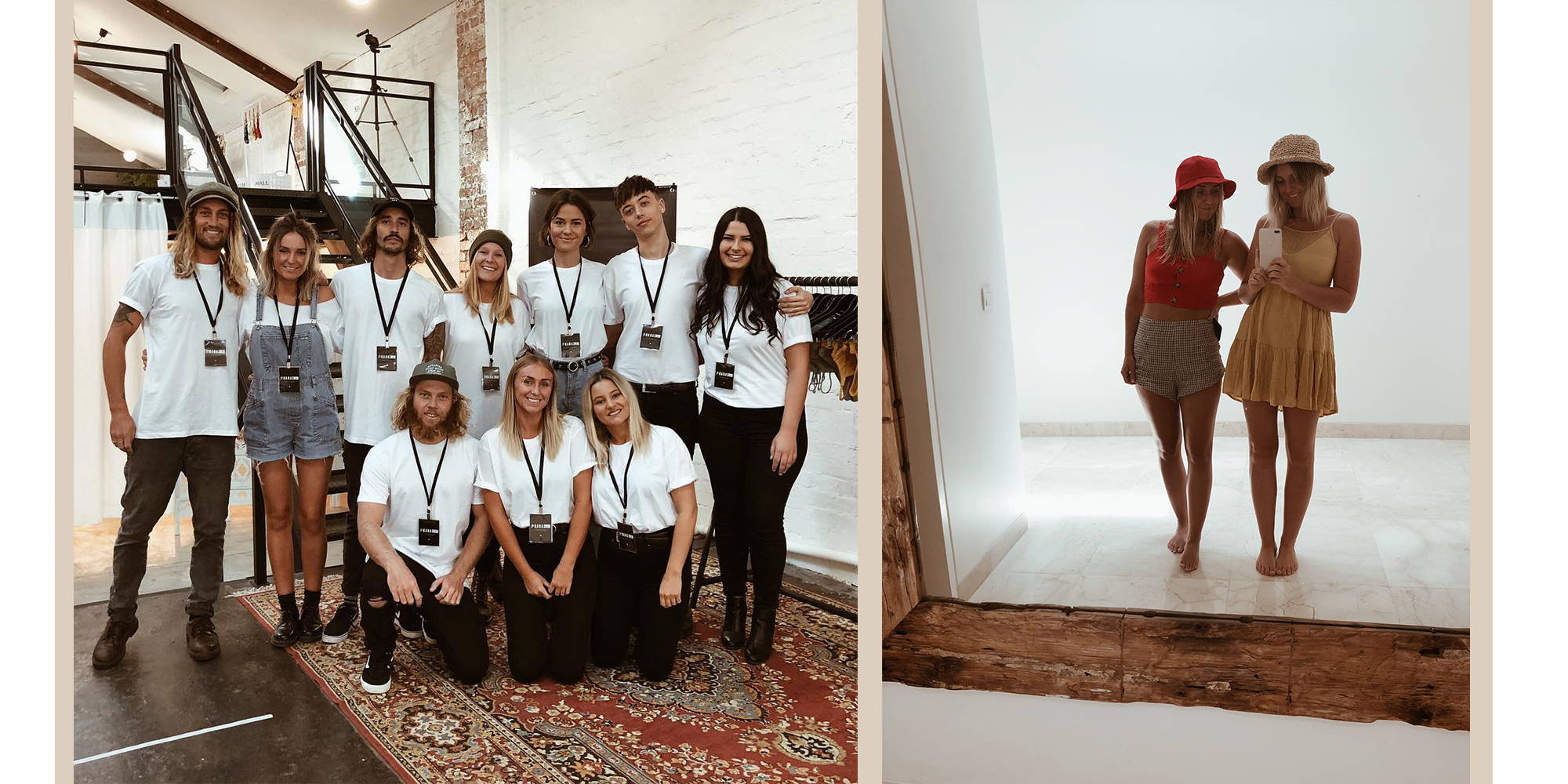 3. As a whole, what would you say the tone and feel of Lahana Swim is?
V: This changes dramatically season to season, we move through the inspiration of that year or season and channel that into our designing and final collections. If we were to sum it up, however, I would say boujee, Luxe and bold.
R: We are always working to expand our creative outlook and keep it interesting. We like to tell stories or have an undercurrent of narrative within each collection, so the tone is reflective of what range we are currently working on. And like Vrindy said, the undercurrent of all this is just a super fierce attitude and strong, clean aesthetic.
4. Where do you see Lahana in one year from now?
V: A stronger more connected global community. We want to reach out to our girls and get them connected, bring it more into the real world with events and opportunities to get involved. We would love to see more people just vibing off what we do! One thing that is super important to us a brand is diversity. Every woman is beautiful so we are constantly on the look out for new Lahana babes with different body types, race, lives and stories. We honestly want errybody to feel sexy in minimal cuts and bold AF prints!
R: And this means also expanding our size range, which we will be doing in our coming collections! I would also say one of our main inspirations moving forward this year is to have more face to face contact with the epic global Lahana community out there.
Lahana has expanded so quickly into what it is today, and we have both worked hard to get here, but now we want to take a step back, get out there with our girls and enjoy this powerful tribe that has come as a result of Lahana bold presence in swim.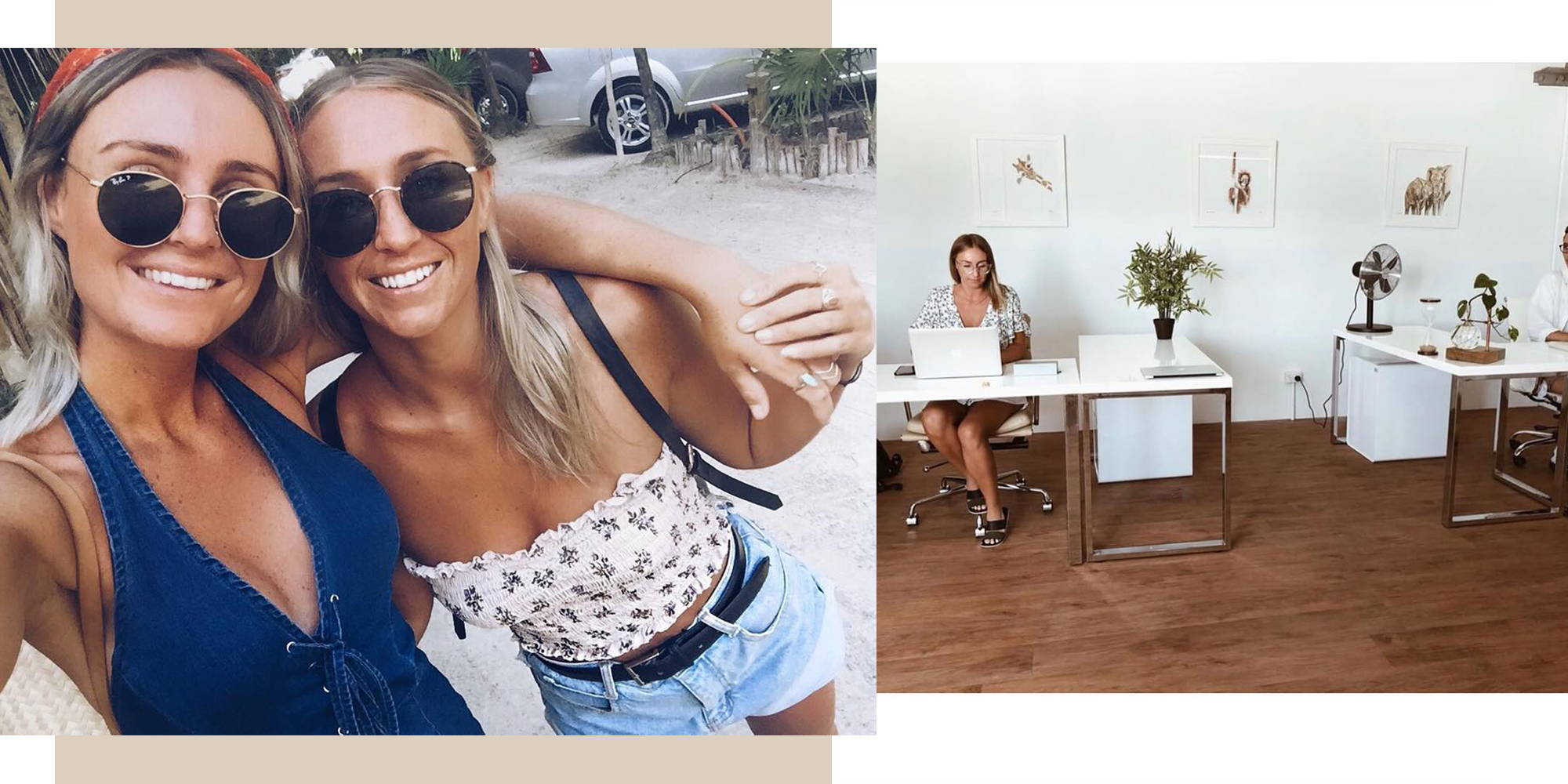 5. How has your relationship as sisters helped you create what you have created today?
V: It's bloody great! It is all about that yin and yang balance. We both have character traits that balance each other out and contribute to the business in different ways. We know when to hold each other up and support each other on our good and bad days. We also share the same creative outlook and vision, which creates a deep and clear understanding of the direction we want to take Lahana.
R: We have always been close, ever since we were little we did everything together, and it comes so natural for us to work alongside each other. It's the best support system because we are always encouraging and holding each other up. When one of us is feeling lost, uncertain or in need of help, we always there for each other. And on the other end of that, we continuously bounce off each other and inspire each other when creating ideas. We honestly couldn't do it without it each other's support!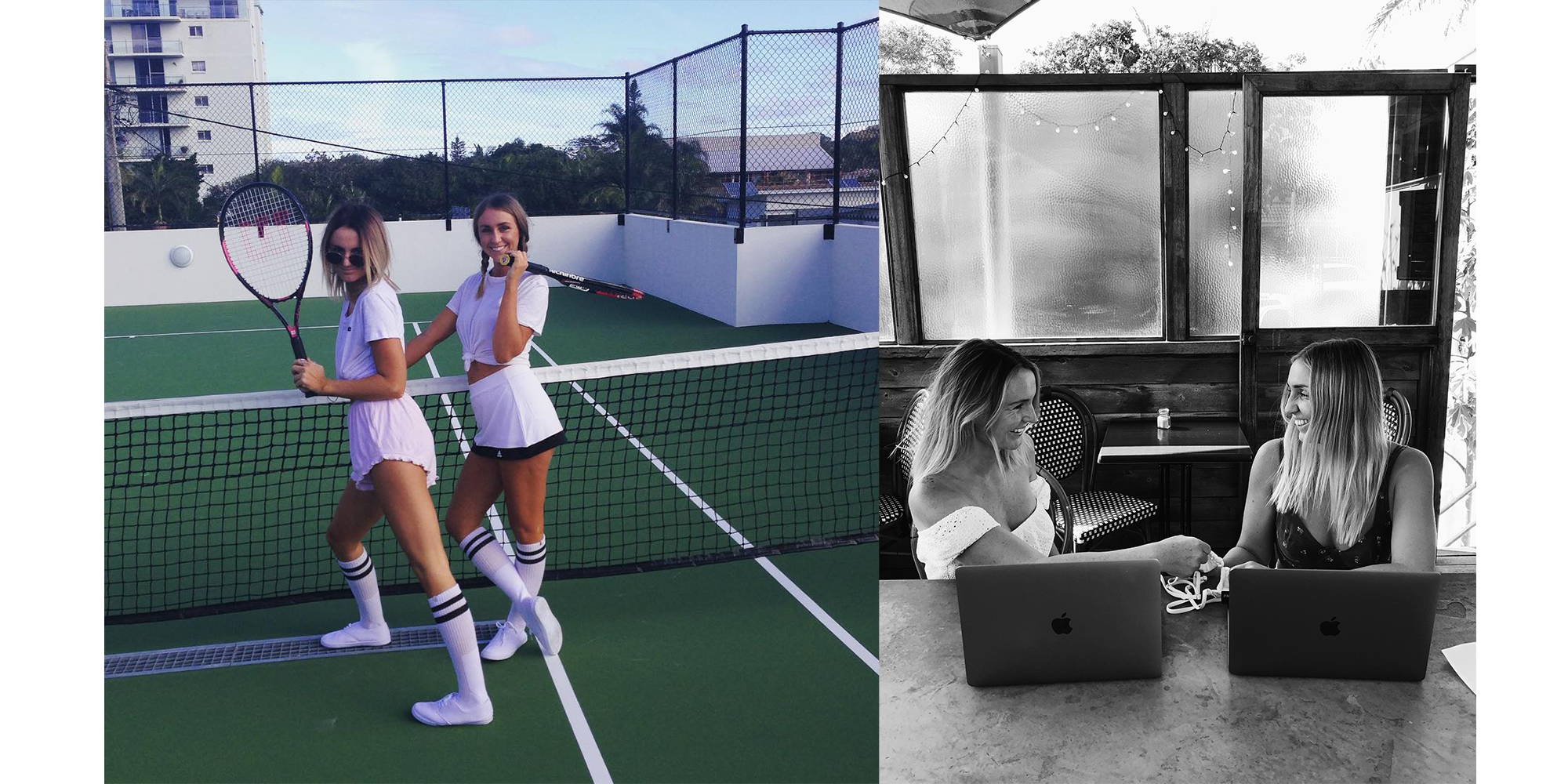 6. What's the one thing you would tell Lahana girls to inspire them to be their most confident and radiant self?
V: Unfaltering confidence in who you are. We are still working on ourselves every day, our issues and inner demons, but when we wake up, we consciously make the decision that we are deserving and perfect in who we are and where we are at. This year I had my first baby and this was huge for me, allowing my body to change, feel and make way for this new soul to enter our lives. It meant excepting this change and owning it, and thats a choice I wake up everyday and make. Good and bad days. And also to read 'The Secret' haha actually life changing!
R: I would say don't stress the small stuff, we are all human, and we have to love ourselves as much we love others. Your life is beautiful, and you are as beautiful as any other person, live life to the fullest! It's so easy to get caught up in comparing ourselves to others (especially with social media), but we also want girls to know that this is an edited snapshot of life. Embrace who you babe!
We love these girls too bits and are so happy to be working alongside such inspiring women. We hope you took something positive away from this and feel inspired. While both girls often shy away from any kind of spotlight, they were excited to introduce themselves to their beautiful girl gang following and hope to meet more of you in real life over the coming year!