| Kunti Benson
WOMEN EMPOWER WOMEN: LAHANA SUPPORTS LOCAL CHARITY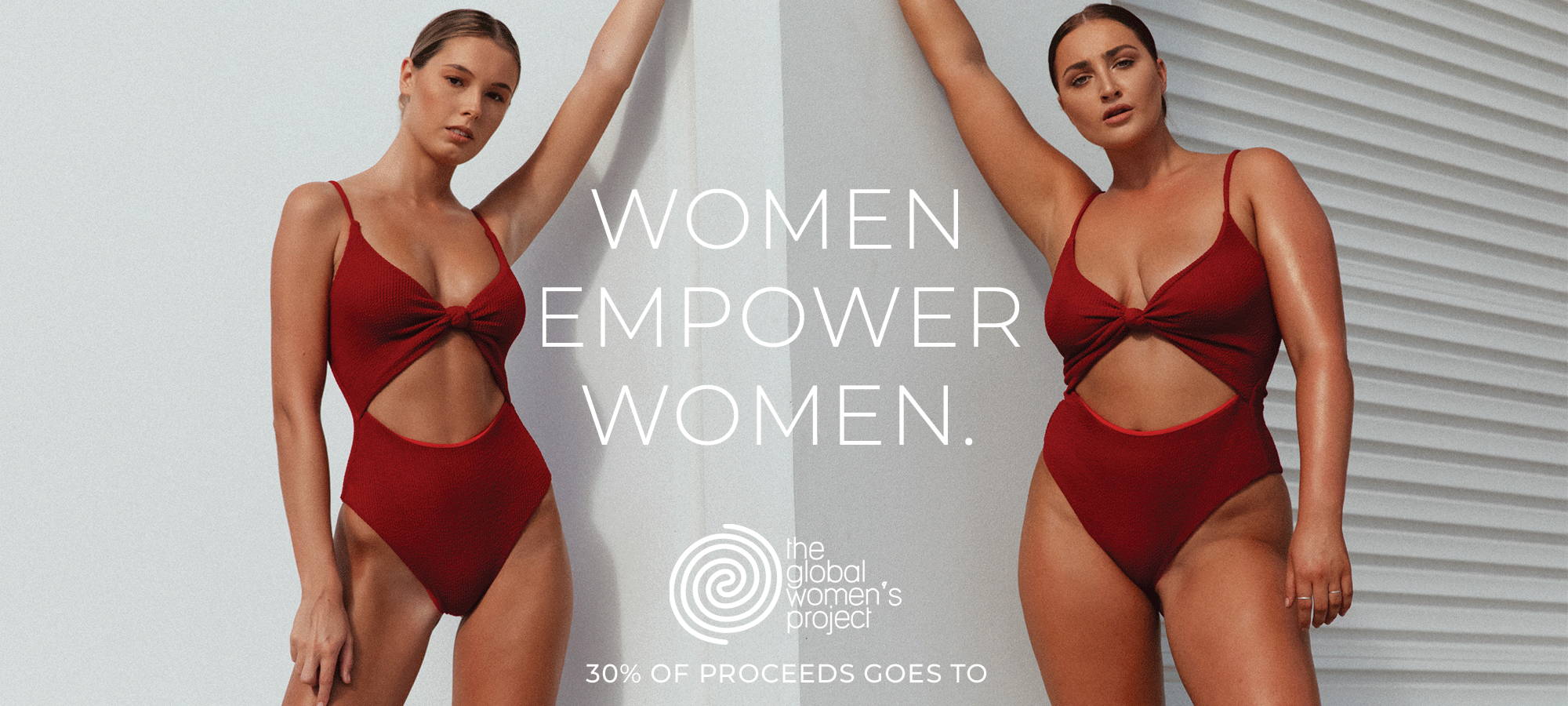 One of Lahana's core values as a business is making women feel empowered and confident in their skin. As a swimwear label with a large social media following, it is important for us to spread a message of inclusivity and self-love. This message is a constant focus for us in which we hope helps to create a positive impact on the lives of the girls and women who follow us. However, as a team, we wanted to create a more significant impact on the lives of women outside the scope and reach of Lahana. We intend to positively generate change in the lives of women who need a different form of empowerment and assistance.
When we sat down with the team to discuss how we saw this happening, the conversation came back to 'what empowers us as women?' One thing that stood out for the Lahana staff was our access to education that has successfully lead to employment and the ability to follow our ambitions. For co-owners having the right tools has enabled them to start a now highly successful business that can employ and support a whole team.
Lahana wanted to help make this a reality for women around the world. We reached out to an organisation that resonated with these core values, which was The Global Women's Project. 'Thriving communities start with powerful women' is a strong message that captured our attention, a message that we wanted to support and encourage.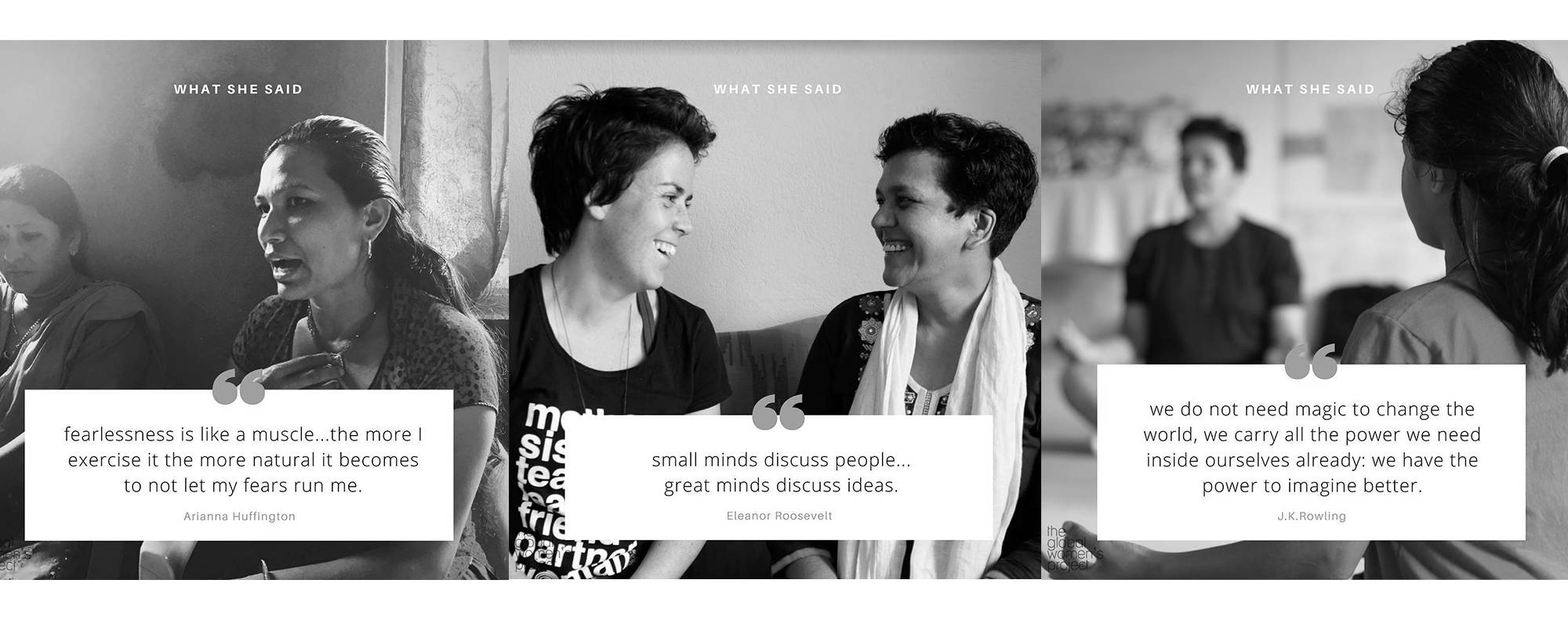 The Global Women's Project is an Australian registered non-profit organisation that provide women with access to information, skills, resources and community. By providing women with the necessary tools and resources to empower their lives and navigate a path forward that is determined by them, for them and that in turn impacts on the greater community.
Since 2013, they have helped and supported over 1000 women across Cambodia and Nepal, and has an ambitious plan to reach another 60,000 women over the next five years. We were truly moved by this organisation and wanted to help them achieve this goal.
To contribute to the uplifting work The Global Women's Project are doing, we set up a social objective outcome for our most recent launch of the Red Bambi One Piece. We will be donating 30% of all proceeds of each Red Bambi sold to this incredible organisation. When you empower women, you truly work to empower a whole village.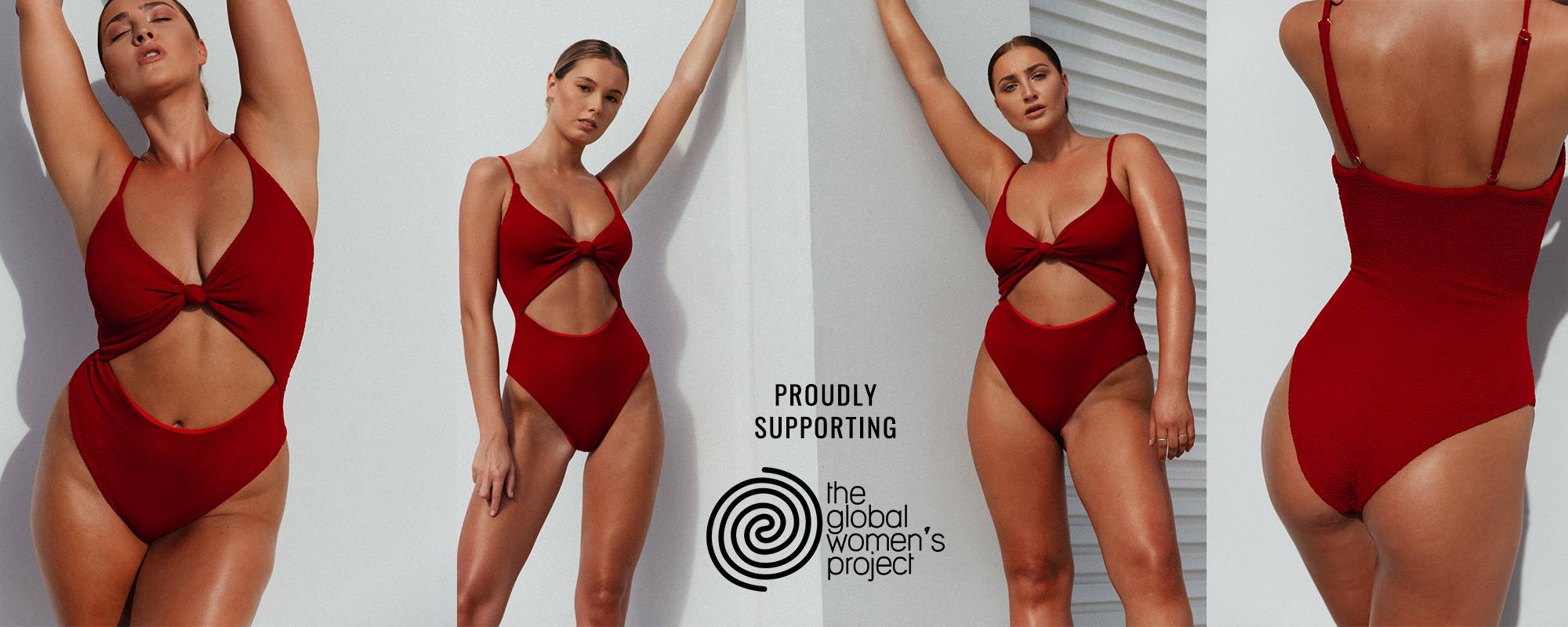 As Lahana grows we feel a responsibility to give back and add value to this world. We want to help bring awareness and support in areas that will ultimately enrich the lives of many across the globe. If the Red Bambi isn't on your must-have list, then please stand with us and contribute a donation directly to The Global Women's Project here.
For those of you who are babin it up in the Red Bambi, please share your support through social media by using the hashtag #womensupportwomen and help us stand together to empower and support the women around us.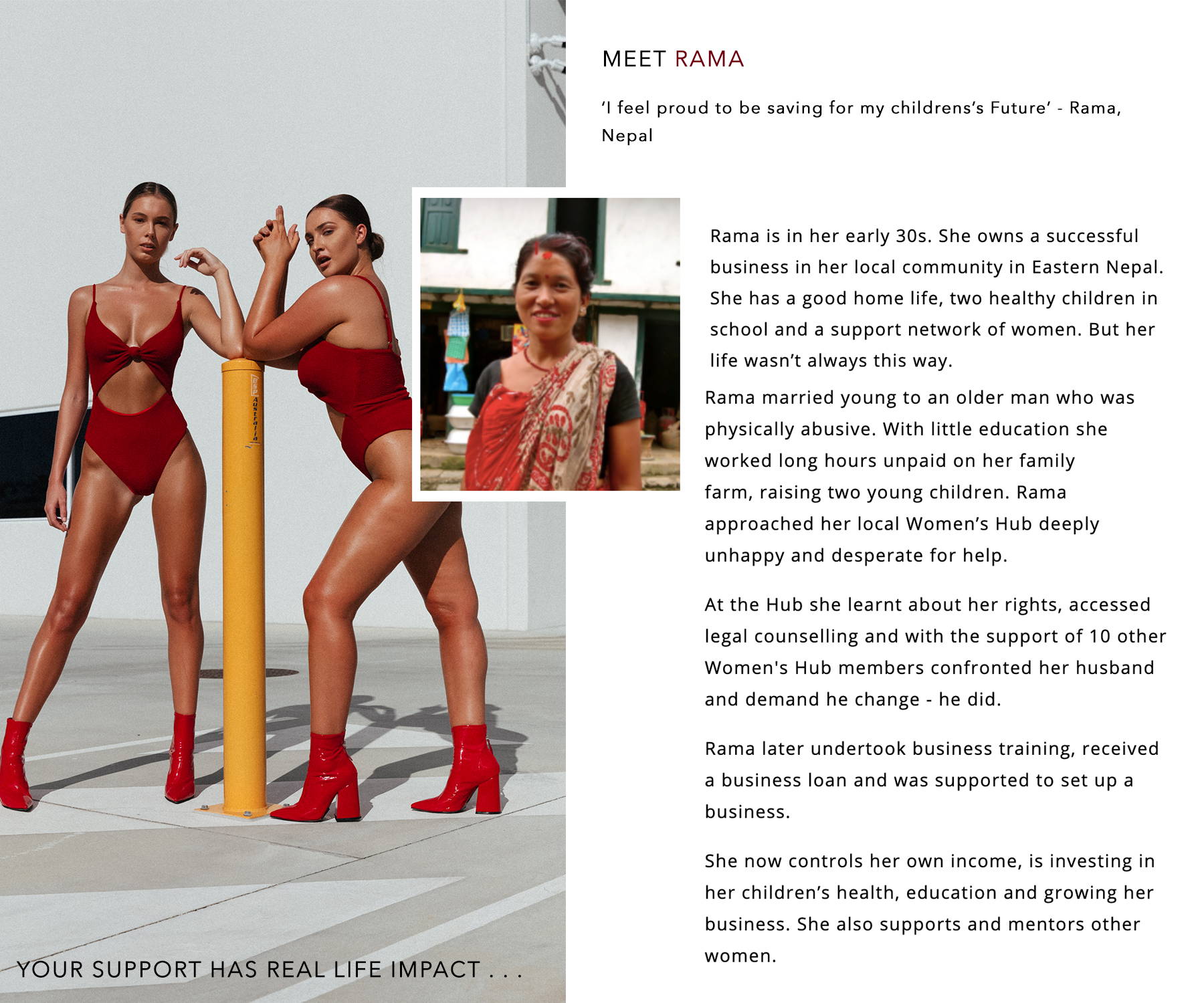 We are excited to work alongside The Global Women's Project to roll out our first social objective outcome for Lahana. As a business and as a team of inspired women we can't wait to share with you not only this project, but future projects to come.
If you have already joined us in this project, we thank you and if you haven't we urge you to get involved. Show your support by either buying the Red Bambi, following The Global Women's Project Instagram or donate directly to the organisation.